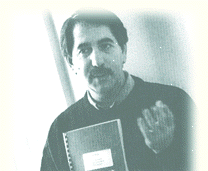 PAUL KORBEL
Managing Consultant
Paul Korbel commenced his research career in 1972 and has experience on both the "supplier" and "customer" sides of the business, as the Principal of Spectrum Research and Quadrant Research, and in Marketing Management for companies in the Finance, Insurance, and Business Services sectors.
In terms of qualifications, as well as completing a degree in Pharmacy, Paul has a BA in Economics & Financial Studies (Macquarie) and a Master of Commerce in Marketing (UNSW). Additional areas of expertise were gained through lecturing in marketing, research, and advertising at University of NSW & UTS. as well as presenting at conferences on Retail, the Economy, the Environment, Politics, Finance, and Sponsorship Evaluation.
With regard to market research, areas of interest and expertise cover both Consumer and Business-to-Business research, with clients being drawn from major corporations in Australia and in overseas countries, throughout a diverse range of industries.
Paul is the former Chairman of AMRO, the industry body for market research in Australia, a member of ESOMAR (European Society of Market Research), and a Fellow of the Market Research Society of Australia
Contact Paul Korbel at: pkorbel@marketfocus.com.au